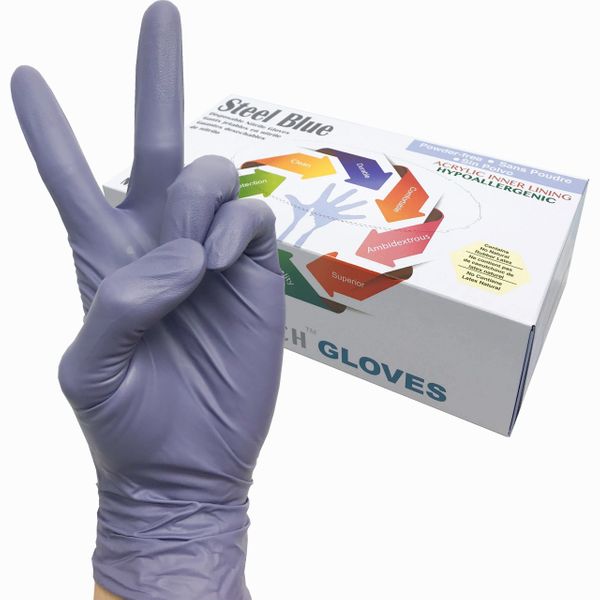 Your Source for
Affordable Niche Products
Infitec is a company in Santa Clara, California that provides customers nationwide with high-quality disposable gloves. Our products, which are made from a double polymer material, are offered at exceptionally competitive prices.
Infitec is dedicated to being the leader in developing innovative products, with unparalleled services, to our customers for use in the critical and non-critical manufacturing environments. Infitec consists of a team of talented, skilled, and dedicated individuals who strive to be constantly challenged.
We are the leading manufacturer and distributor of consumable critical products for use in manufacturing environments worldwide. With more than 20 years of experience, Infitec has provided niche solutions across diverse industries such as:
An established pioneer in products for specific manufacturing applications, Infitec has introduced to the marketplace double polymer acrylic-coated Infi-Touch™ gloves. These cost-effective equipment pieces were developed by leading industry experts to deliver outstanding performance.
Our company takes pride in providing the absolute lowest prices without compromising product quality. Exceeding customers' expectations in these markets while providing unparalleled products and services is our mission.
You can count on us to make first-rate products using years of collective experience in the field of barrier protection. We are so confident that you will enjoy our cost-effective niche products, our company even offers a money-back guarantee if you are not satisfied.
If you are interested in what we offer, send us a message. We also appreciate receiving any suggestions, compliments, and even complaints so we can further improve our services. You may contact us at sales@infitecgloves.com or call us at (408) 335-4045.